Want to free up some time for yourself, keep your home in Richmond, VA, pristine and germ-free, and be prepared for unexpected visitors? You can have it all when you entrust your home's upkeep to a team of expert house cleaning professionals.
However, hiring a cleaning company isn't just a matter of choosing one, it's also about finding the perfect fit. You want reliable and skilled professionals to take care of your home. So, don't rush this decision. Read on to find out how it's done!
What should I look for in a good house cleaner?
Searching for the perfect service provider doesn't have to be like searching for a diamond in the rough. Believe it or not, things can fall into place quite seamlessly when you're armed with a well-thought-out checklist. 
Still, there are six key elements to keep in mind once you step into the world of professional home maintenance: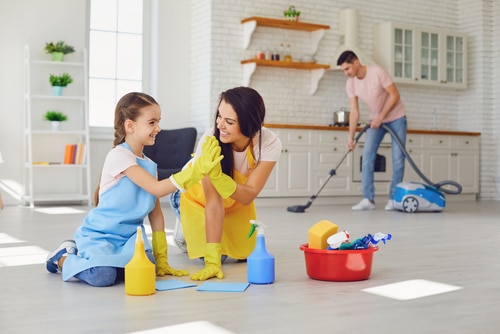 Vast experience
While experience shouldn't necessarily be the sole deciding factor, you can't ignore its value. A sense of security comes from knowing your home is in the hands of professionals who've seen and done it all.
So, don't hesitate to ask about their time in the business. How many years have they been active? What kind of experience do their employees bring to the table? These are all worthwhile questions to help you get a sense of a company's credibility.
Personalized approach
Let's face it –every home is as unique as the people who live there. This means that a one-size-fits-all approach to home maintenance simply won't cut it. You want a provider that acknowledges the quirks and peculiarities of your living space, adapting their methods accordingly.
Whether it's the antique furniture you inherited from your grandmother or the specific brand of quality products you prefer, the right company knows will cater to your preferences and unique requirements.
A broad range of services and service areas
If there's one telltale sign of a qualified pro, it's a comprehensive list of services and a wide operational area. They understand that housekeeping needs are diverse, and they strive to meet all of them. Whether it's everyday chores, in-depth cleaning, or a move-in/move-out cleaning, they can handle it.
Licensed, bonded & insured professionals
Safety should never be a concern when inviting professionals into your home. That's why it's crucial to ensure that your team is fully insured and bonded. Remember, this isn't about casting doubt on the individuals taking care of your home, but rather about establishing a safety net for everyone involved, just in case any unexpected mishaps occur.
Smooth communication
Clear and transparent communication is a fundamental aspect of any successful business transaction. The relationship between you and your cleaning service is no different. You should be able to discuss your needs, expectations, and any potential issues freely. Conversely, the company's representatives should be receptive, friendly, and attentive to your questions and requests.
Happiness Guarantee
Customer satisfaction is important to reputable businesses. To demonstrate this, most professional companies back their services with a 100% happiness guarantee. Additionally, this shows their confidence in the service's quality and willingness to go the extra mile for customers. The first time they don't meet your expectations, you should expect them to reclean the area at no extra charge.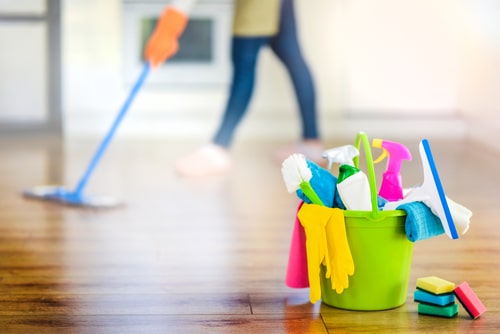 Where in Richmond can I find expert house cleaning pros?
Look no further, Maid Crew has got you covered! We're ready and waiting to chat about our extensive service range. So why not give us a ring, explore our website, or get a free, no-obligation quote? We're at your disposal, whether you're located within walking distance of Maymont Park or elsewhere in the area.
Once you hand over the reins of your home care to us, we promise you'll relish the newfound leisure time and adore coming back to a spotless, beautifully maintained home after each session. It's not just about cleaning; it's about creating a home that you love to return to, every single day.